Thank You Treasured VBS 2021 Volunteers!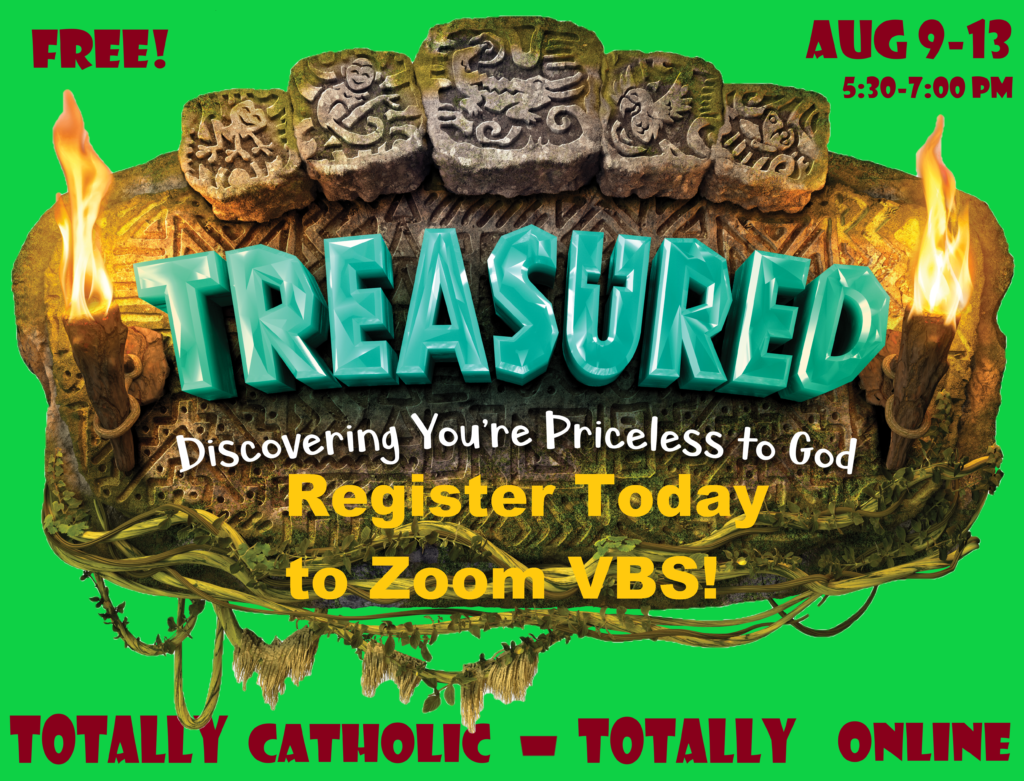 This summer we went on a gem of an adventure at Treasured Vacation Bible School, where kids discover they are priceless to God. Revisit and rediscover our incredible Bible-learning experiences by clicking the links below. Find out more about helping with next year's VBS by calling Melody Smith 757-547-0356 or email Christian Formation.
VBS 2021: Treasured!
Day 1: God knows you!
Day 2: God hears you!
Day 3: God comforts you!
Day 4: God forgives you!
Day 5: God chooses you!
Day 1: "O Lord, you have searched me and know me." (Psalm 139:1)
Day 2:  "I love the Lord because he hears y voice and my supplications." (Psalm 116:1)
Day 3: "Blessed be God… who consoles us in all our affliction, so that we may be able to console those who are in any affliction." (2 Cor 1:3-4)
Day 4: "But you are a God ready to forgive, gracious and merciful, slow to anger and abounding in steadfast love." (Nehemiah 9:17)
Day 5: "I have called you by name, you are mine." (Isaiah 43:1)
Day 1: God identifies David as the future king. (1 Samuel 16:1-13)
Day 2: David escapes Saul and writes psalms to God. (1 Samuel 23:1-14, Psalm 86)
Day 3: God reassures King Hezekiah. (2 Kings 18:5-19:34)
Day 4: Jesus reinstates Peter (John 18:1-21:19)
Day 5: God chooses Esther to save her people (Esther 2-8)
Day 1: Rite of Election
Day 2: Prayers of the Faithful
Day 3: Memorare Prayer
Day 4: Absolution
Day 5: Sacred Chrism
Day 1: St. Juan Diego
Day 2: St. Monica
Day 3: St. Martin of Porres
Day 4: St. Augustine
Day 5: St. Bernadette of Lourdes