Online VBS 2021:
Register your family today!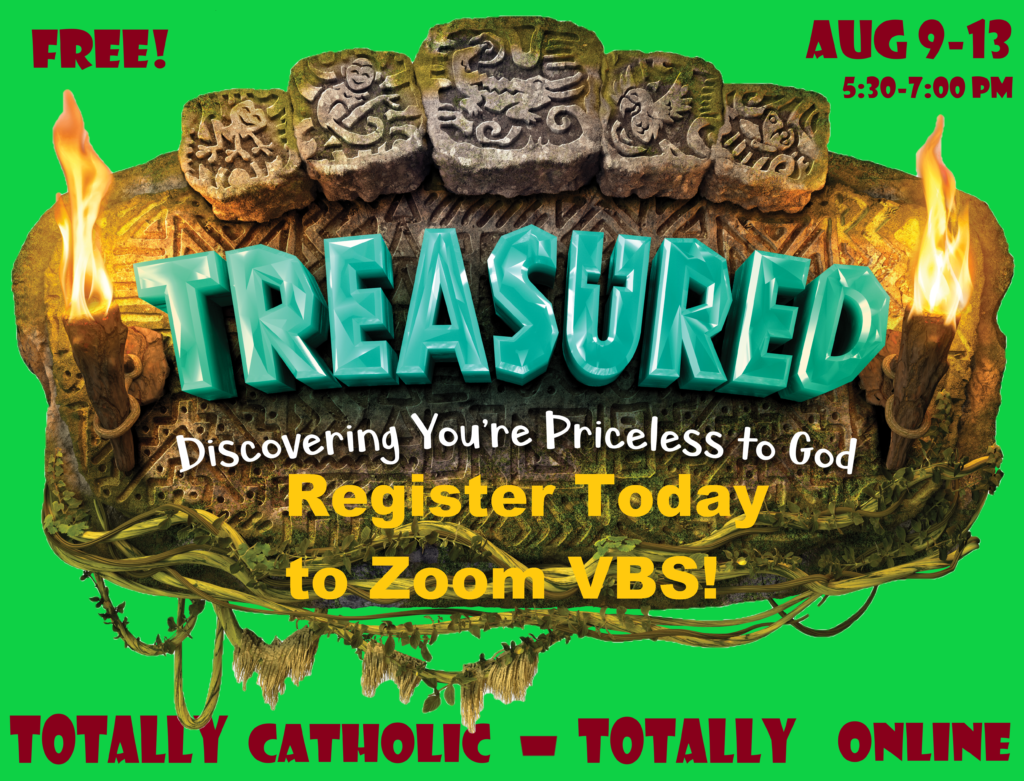 Send your kids on a gem of an adventure! At Treasured VBS, kids will discover they are priceless to God. Everything is hands-on and online. Treasured is filled with incredible Bible-learning experiences kids see, hear, touch, and smell! Sciency-Fun Gizmos™, games, art projects, and cool Bible songs are just a few of the standout activities that help faith flow into real life. We will have special guest farm animal visitors like horses. We'll even get to incubate and hatch baby chicks! Plus, we'll help kids discover how to see evidence of God in everyday life—something we call God Sightings®. Get ready to hear that phrase a lot!
Parents and Grandparents, friends, and family are all invited to register online through Zoom by clicking the image above.
For more information, call Melody Smith 757-547-0356 or email Christian Formation.