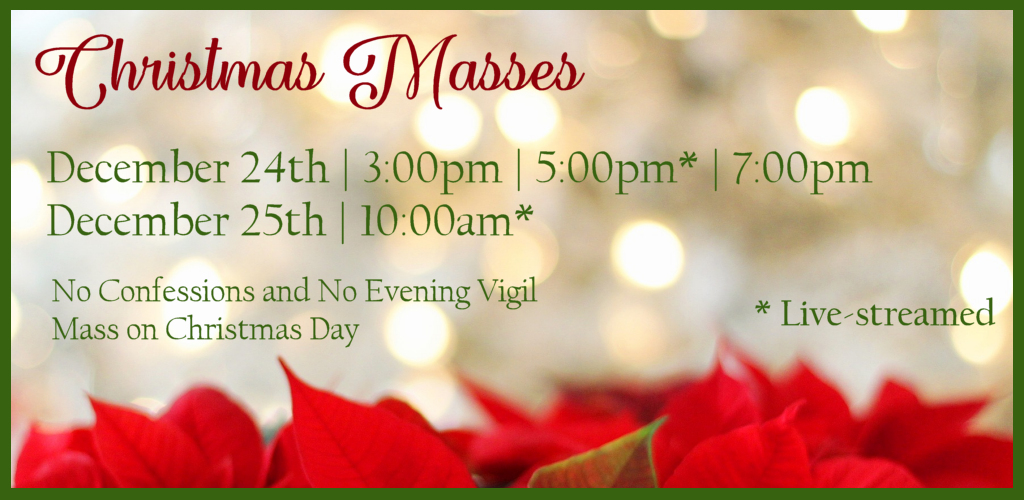 ---

---

---
Livestream Mass: Facebook or YouTube, Sunday Worship Aid.
---
Daily Mass: Tuesday – Friday 9:00am  (livestreamed) followed by the Holy Rosary with Sister Dolores at 9:45am.
Weekend Masses: Saturday: 5:30pm, Sunday: 9:00am, Sunday: 11:00am (livestream)
Click Here for the Angelus.

---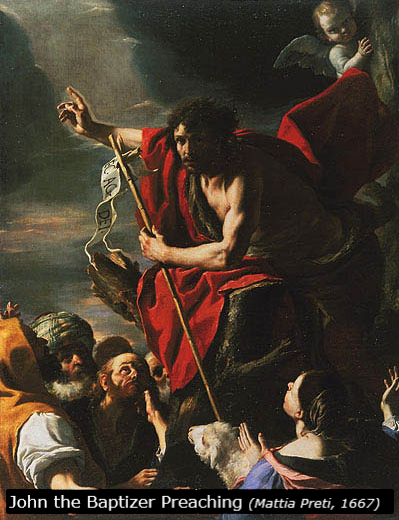 Prepare the way of the Lord:  
Gospel Reflection on Lk 3:1-6, Sunday, December 5, 2021
In this week's Gospel, John preaches repentance and baptizes in the region of the Jordan. Discuss with your family: We make lots of choices in our lives, don't we? God asks us to make good choices that help us be friends to others. What are some good choices we can make to be a friend to others?  Share with the family a good choice you will make to be a friend to others this Advent season. During Advent, we prepare to celebrate Jesus' birth. We do this by making good choices. When we make a poor choice, we can choose to turn back to God and ask for forgiveness. This way, we will have peaceful hearts. We'll be ready to welcome Jesus when he comes.
Download Parish Bulletin
Food Pantry Drive-thru: Wednesdays 10 – noon
Notice: The Sunday 11:00 am and all daily Masses are live-streamed for use on various Diocesan digital media accounts of the Catholic Diocese of Richmond, including, but not limited to, the websites of the Catholic Diocese of Richmond and The Catholic Virginian, and social media platforms of the Catholic Diocese of Richmond. Photography and/or screenshot images from the live-stream may be used for The Catholic Virginian print edition. If you do not wish to be captured by live-streaming, please refrain from attending those Masses.
---
Pope Francis: The Pope's November prayer intention is for those who suffer from depression. Pope Francis releases his prayer intention for the month of November, and invites everyone to pray for and be near those who suffer from exhaustion, burn-out, and depression. The Pope asks us to "simply listen in silence" to those who are "depressed, lonely or without hope" (Pope Francis, as reported by Devin Watkins Vatican News Agency). He reminds us that along with getting professional help, we will find comfort in Jesus who brings "support and a light that opens [us] up to life" (Pope Francis) Click here to see the Pope's video.