PEACE & JUSTICE
Chairperson: Mary Riley                              Call 757-547-0356 or email the Parish Office.
NATIONAL HOMELESS AWARENESS MONTH: Find out more here.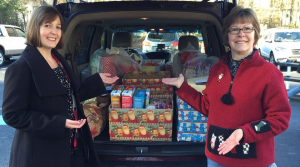 Advent Tree: To raise awareness to the Parish of the need of those less fortunate. Parish provides needy families gifts and food baskets at Christmas. Volunteers sign up to "adopt" a family and additional volunteers deliver the baskets. Julie Chandoo is the point of contact. 
Blood Drive: The Parish Hall is used two times per year in conjunction with the American Red Cross. Volunteers are needed both to donate blood and assist in the administration. Sign-ups are announced. Carma Boswell is the point of contact.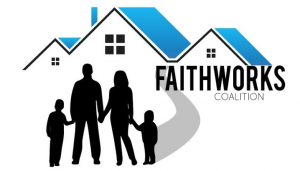 Faith Works Coalition: Faith Works Coalition is a registered not for profit that consists of a coalition of volunteers from Chesapeake and Virginia Beach churches that make health and safety repairs to homeowners in the area that cannot otherwise afford to make the repairs. Examples include wheel chair ramps, replacing doors and windows, floor repairs and sealing leaking roofs. Most work is done on Saturdays. John Nogosek is the point of contact. 
Maison Fortune' Orphanage: Hinche, Haiti: Support is provided by POP to ensure this Orphanage and school has the proper resources to provide needy children quality of life and education. This is a LENTEN project for POP. Chip Wirth or Rick Martin is the point of contact. 
Knights of Columbus: Knights of Columbus Council 8240. The Knights of Columbus are Catholic gentlemen committed to the exemplification of charity, unity, fraternity, patriotism, and defense of the priesthood. Frank Kenny, Grand Knight Council is the point of contact. Please contact www.KOFC8240.net for more information.
Meals on Wheels Programs Weekly Program: Parishioners meet at Chesapeake General Hospital on the second Wednesday of each month at 11am to pick up prepared meals and deliver them to shut-ins. Lynne Lowe is the point of contact. 
Thanksgiving Dinner Program: Provides meals to nursing homes and other shut-ins. This program is worked with Great Bridge Presbyterian Church and works with the Meals on Wheels program. Kim Rabidoux is the point of contact.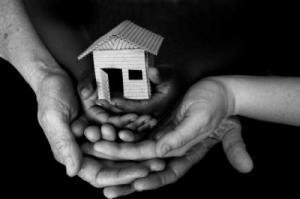 Housing the Homeless: POP has supported housing the homeless programs since 1996. We work with the Norfolk Emergency Shelter Team (NEST) and the Chesapeake Area Shelter Team (CAST) in providing evening shelter and food to up to 100 homeless men, women and in some cases families of the area from mid-Nov through mid-April. POP has one to two weeks each year. Volunteers are needed to prepare meals, provide activities, work the bus and stay overnight with our guests providing a secure environment for everyone. John Nogosek is the point of contact. 
Pastoral Care: Provides for the needs of those who are confined to their home or institution due to illness. Visits are made on a frequent basis. Eucharist is given when requested. Patients in Chesapeake General Hospital are visited daily by Eucharistic Ministers. Michelle Kary or Barb Blumfelder is the point of contact. 
Our Lady Rosary Makers: Mission is to promote devotion to the Holy Rosary, to teach rosary making and to distribute rosaries for the needs of our parish (sacramental programs, nursing homes, hospital for example) Kathy Hanna is the point of contact.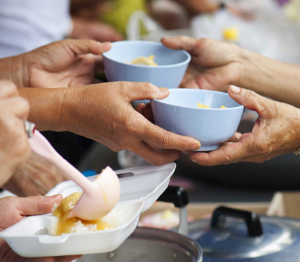 Wesley Memorial Soup Kitchen: Volunteers prepare food, and others' deliver the food and staff the soup kitchen the first and third Wednesdays of each month. Kelly Bruno is the point of contact. 
Sacred Heart Soup Kitchen: Volunteers from POP support Sacred Heart Soup Kitchen the second Sunday of every month by providing the volunteers needed to serve meals to the homeless. Meals are already prepared. Time commitment is approximately 2 hours (1 – 3pm). Diane Brooks is the point of contact. 
Chesapeake Free Clinic: The only free medical/dental clinic in Chesapeake serving the uninsured and the poor. Founded by a POP parishioner. Mary Ellen Remich is the point of contact. 
Bereavement Ministry: A 6-week series for those who have experienced the death of a loved one. Sister Dolores is the point of contact. 
Rainbows for all God's Children: A bereavement ministry for children who have experienced a significant loss due to death, divorce, deployment or imprisonment. Sister Dolores or Arlene L. Brown is the point of contact.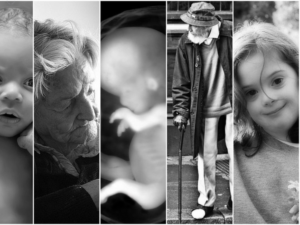 Respect Life Ministry: To promote the dignity of life at every stage. To provide information and awareness on the Catholic Church's teachings on Abortion, Euthanasia, Contraception, the Death Penalty, and Chastity. To provide resources on pro-life options for women who are pregnant and need help. Audrey Rector is the point of contact. 
Military Ministry: Outreach to POP Military families to provide support in dealing with the stress unique to military life and to provide support in dealing with separations / deployments and the rejoining post deployment and separation anxiety and stress. John Vinett is the point of contact. 
Virginia Catholic Conference Advocacy Network: Advocates on behalf of life, justice, education, family, and the common good through The Virginia Catholic Conference (VCC), the legislative advocacy office of the Commonwealth's two Catholic bishops and their dioceses. Mitch McDonald is the point of contact.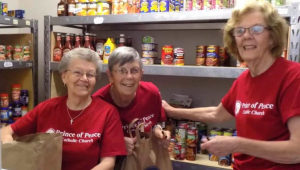 Father Romeo D. Jazmin Food Pantry: The mission is to reach out to parishioners and non-parishioners living in designated zip code areas, who are in need of food to carry them over during hard times. The pantry is open on Wednesdays from 10:00 am to 11:30 am. Food, financial support, and gifts in kind are welcome. Be a Food Pantry volunteer! Nicholas Vacca is the point of contact. All Donations are welcome: click here.
Prison Ministry: Volunteers visit the Chesapeake City jail. They lead prayer, conduct bible study, and encourage those imprisoned. Training is provided by Chesapeake Jail Ministries. "Whatever you did for one of these least brothers of mine, you did for me" (Matthew 25:40). Elaine Schleeper or Mike Corrigan is the point of contact.