MUSIC MINISTRY: 
"Where there is devotional music, God is always at hand with His gracious presence."
Johann Sebastian Bach (1685-1750)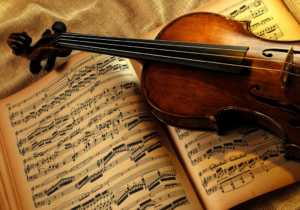 Welcome! Whether you are new to church music, coming back to it, or have done it all your life, you have a place in our ministry!  Music is a vital part of worship at Prince of Peace, with opportunities to sing, play, and assist our choirs and instrumental groups.  I look forward to hearing from you as we make a joyful noise to the Lord!
Joe Guardino
Music Minister
ENSEMBLES:
Youth Choir (COMING SOON)
Open to all children 2nd through 8th grade. Youth choir is where children learn about God and develop skills in singing, reading music, and
Catholic liturgy.  Children who participate in Youth Choir are eligible for Prince of Peace's Junior Cantor Program, where they learn how to lead singing in the mass, sing the responsorial psalm, and sing special solos.
Youth Choir are featured at the 4:00 pm Christmas Eve Mass, the Easter Morning Mass, and will perform once a month at the 9:00 am mass.  Send all inquiries to [email protected].
Adult Choir
Open to adults and high-school aged students. No experience required. Participants will develop skills for reading music and choral singing in an environment dedicated to lifelong learning and musical fellowship.  Participants
who sing regularly with the choir are eligible for the Cantor Program, where members learn how to lead congregational singing, sing the responsorial psalm, and be contracted to sing for weddings, funerals, and special services.
The Adult Choir sings for all 11:00 AM Sunday Masses, the 7:00 pm Christmas Eve Mass, Triduum masses, and other holy days of obligation such as All Saints Day and the Immaculate Conception. Rehearsals are on Wednesday evenings from 7:15 p.m. to 9:00 p.m.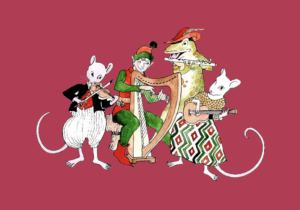 Instrumental Ensemble
Open to any instrument players from middle school through adults.  All types of instruments welcome, from traditional orchestral and band instruments to guitar, bass, percussion, and keyboard.  It is highly recommended that participants have obtained basic music-reading skills (or for keys/guitar/bass, the ability to read chords from a lead sheet) or are currently enrolled in a school music program or private lessons. All music is provided. You must bring your own instrument.
Participants will further develop skills as volunteer musicians in an environment dedicated to lifelong learning and musical fellowship.  Instrumentalists are needed for all weekend masses.  Rehearsals are on Wednesday evenings from 6:00 p.m. to 7:00 p.m.
POP Flute Choir 11/24/19: 'Tis a Gift to Be Simple
Volunteer Opportunities
Even if you do not sing or play, there are many ways you can assist our ministry!  Currently, we need volunteers to help organize our music library, copy music for folders, organize folders for rehearsals, and help with creating worship aids. Contact Joe for more information.
Contact Music Ministry
For more information about the Music Ministry or to inquire about joining us,  please contact Joe Guardino, Music Director, at [email protected] or call at 757-547-0356 ext. 127.